Introduction to Permaculture Lecture by Maranke Spoor @ the Green Office
(Utrecht science park) Wednesday June 4th 2014 (14:00-16:00)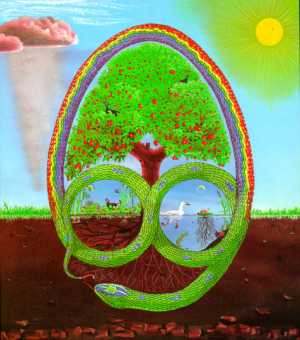 Lecture with Q&A. English Spoken. Free Entrance.
About Permaculture:
Permaculture is a interdisciplinairy design science based in ethics. Its about being part of the solution instead of part of the problem. We can e.g. grow food while increasing biodiversity. This can be the future of our food. Mark Shepards restoration agriculture farm is a great example of this within a temperate climate.
The goal of permaculture is: meeting human needs while increasing ecosystem health. Permaculture uses ethical principles and design priciples to achieve this. Permaculture principles can be applied at any scale.
Permaculture was formalized by Bill Mollison and David Holmgren in the 1970's while working for an Australian University. Their Motto: Natura Artis Magistra.
About the lecturer: Maranke Spoor is an experienced Permaculture teacher. She is currently employed as a research fellow at the botanical gardens of Utrecht University, through the pioneers into practice programme of climate-kic. Maranke is also the chairman of Stichting Permacultuur Onderwijs (Dutch Foundation for Permaculture Education).
https://www.facebook.com/events/654663064586798/

An example of permaculture logic related to climate change. 
There is no such thing as waste, only stuff in the wrong place.  Climate change is a great example of that.
* Where too much carbon in the air contributes to global warming, it can contribute to fertility in the soil, enabling it to support more life.
* Trees are very good at pumping carbon out of the air into the soil, turning the problem into the solution.